The MUCCS Training Choir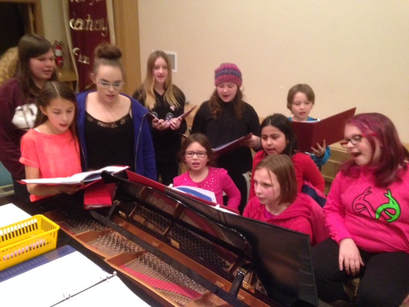 The Metropolitan United Church Choir School Training Choir is open to young singers ages 6 and up. There is no audition required and participants learn the same skills that our older Choristers do, including music theory, vocal technique and sightsinging.. Rehearsals take place on Wednesday evenings from 500-545. The choir sings occasionally for events at Met and also outside in the community. Experienced Training Choir members over the age of eight are the first singers considered when vacancies occur in our older choir.

​For more information please email Dr. Gregg Redner at greggredner@metropolitanchurch.com or call 519-432-7189, x.#27.
---