The Choristers of Metropolitan United Church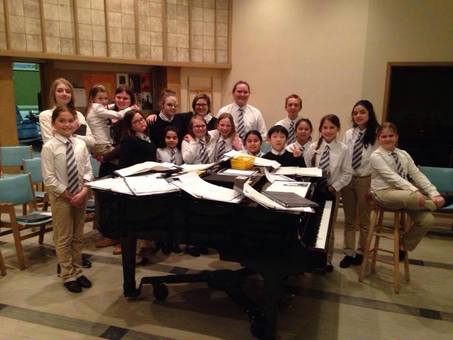 Metropolitan United Church has a long and storied music program with over 150 people actively participating in ten choirs/ ensembles. The position of Director of Music and Organist at Met has only been held by seven people in the past nearly 120 years.

Metropolitan has had a fine choir since its founding in 1897. Of course, this choir was originally composed of adults and not of children. Yet, the idea of children singing in church is an ancient one which goes back over a thousand years. Granted until the past thirty years these children were almost exclusively boys, but in recent years the unjustifiable prejudice against girls voices has been overcome and people the world over now rightly accept that girls and boys are vocally equal in every way.

The Choristers of Metropolitan Church were founded by Dr. Gregg Redner in 2002. The choir is comprised of thirty singers, who sing for services and concerts both at Metropolitan and across the southwestern and central Ontario area.

---